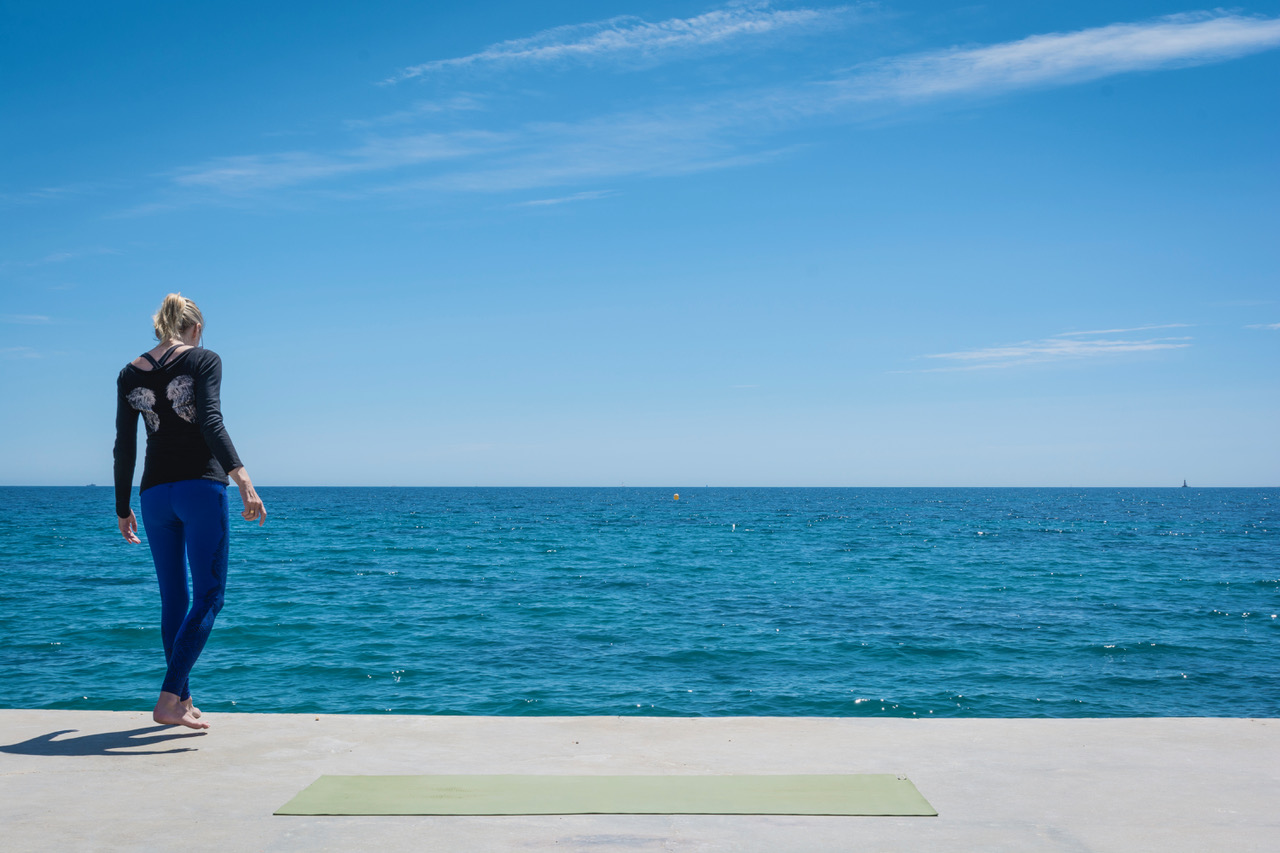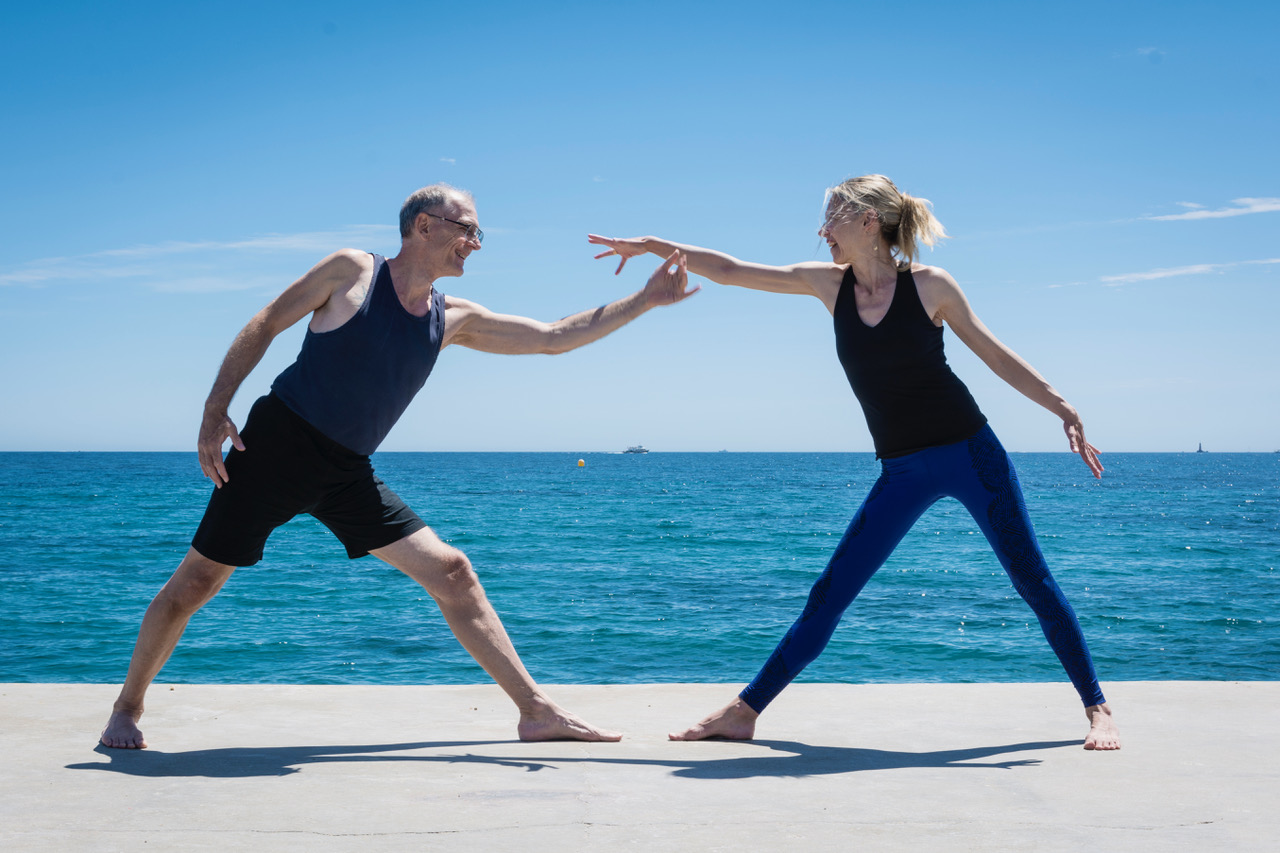 Linda Munro and Gérald Disse are the owners of the reputable yoga school in Paris, Ashtanga Yoga Paris, which opened in 2004 and where they have been training Yoga Teachers since 2008. After many years of the hustle and bustle of city life, they decided to move to a smaller town, close to the sea where the sun is freer to shine. Golfe Juan is this place.
Ashtanga Yoga Golfe Juan is their way to go back to the early days of having a small, familial yoga school in their home. AYG is located on the ground floor of their home, over-looking a lush garden of tropical plants. The room has been decorated to give a homey, peaceful ambiance, clean and free from distraction.
Golfe Juan is the seaside part of the commune of Vallauris, located on the Côte d'Azur, between Antibes and Cannes. It's less touristy than those two towns, with calm beaches, coastal restaurants and a harbor.
Linda and Gérald's commitment is to teaching Mindful Healing Ashtanga Yoga. The focus of the Ashtanga Yoga system while integrating anatomical awareness and mindfulness to the movement of postures and breathing. They've found this approach to be intelligent and respectful to all levels of practitioners, allowing the freedom to embrace our body, mind and breath in a way to bring about profound transformation to the psyche.